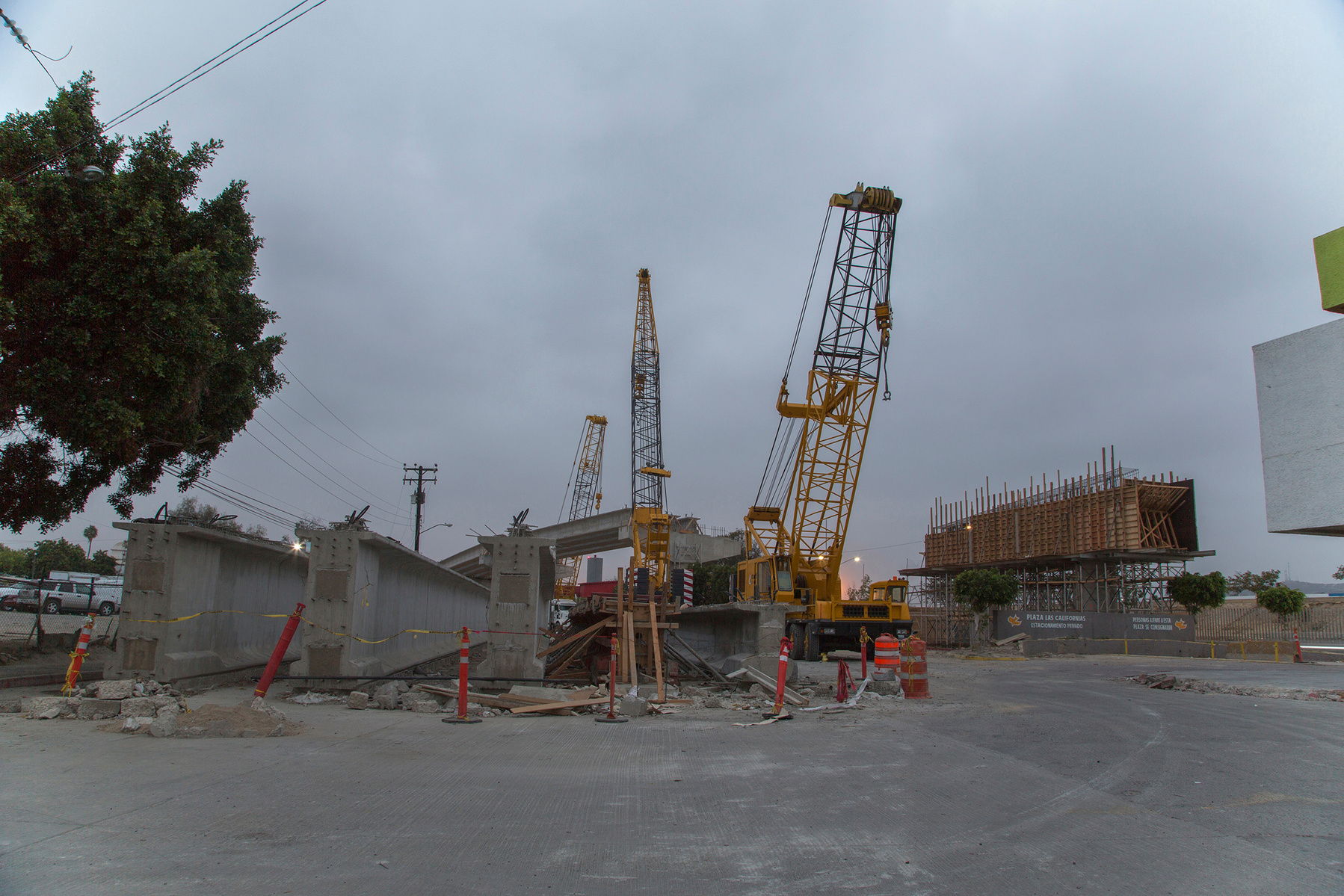 Accidental Landscapes, 2016
Selected for the 10th Biennial of Photography of Baja California
Accidental landscapes, in urban studies, are conditions of tension and contradiction in the urban landscape that occur more by accident than by design. On a personal level, accidental landscape can refer to the accidents of life that take us from one place to another. In 2011, I moved to Tijuana from San Diego and became a permanent resident of Mexico. For me, using my camera to produce landscapes is always part of my personal search for belonging. Between memory and my experience of the environment, I inscribe myself into the landscape. This series explores the image of the Tijuana landscape through photographs of the Historic Center-Puerta México Vehicular Bridge project that creates a new link between San Diego and Tijuana, Baja California.
Paisajes accidentales, 2016
Seleccionada en la X Bienal de Fotografía de Baja California, 2016
Los paisajes accidentales son las condiciones de tensión y contraste en el paisaje urbano que se dan más por accidente que por diseño. También, lo accidental hace referencia a un proceso personal, de los accidentes de la vida que nos llevan a un lugar al otro. En este sentido, construir paisajes siempre forma parte de una búsqueda personal, entre la memoria y la experiencia del entorno. Esta serie explora la imagen del paisaje Tijuanense a través de fotografías del proyecto Puente Vehicular Centro Histórico-Puerta México que hace un vínculo nuevo entre San Diego y Tijuana, Baja California.
Fotografía digital de color en papel
60 cm X 90 cm